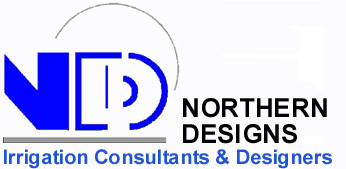 ---
The Professional Irrigation Consultant
Professional Irrigation Consultants are specialists. They know proven methods through experience and stay abreast of the rapid changes in technology through industry contact and continuing education. They are able to anticipate possible problems and can help avoid potential litigation on increasingly costly irrigation projects.
Many architectural offices do not have a sufficient volume of irrigation design work to warrant having staff professionals devoted solely to irrigation. Hiring a Professional Irrigation Consultant can be a very cost effective way to obtain the benefits of a full time professional to help insure that the Client is getting the best system for the project.
Water conservation concerns have emphasized the role of the Professional Irrigation Consultant, whose goal has always been efficiency in irrigation design. While water audits are now being praised as a means of determining irrigation system deficiencies, Consultants remain the best source for system analysis and corrective measures.
A competently designed plan with a set of bid and contract documents provided by a Professional Irrigation Consultant saves both short and long term costs on virtually any irrigation project. In the short term they provide a quality installation at minimum cost by eliminating doubts that often lead to contingency bidding. They also eliminate possible disagreements and misinterpretations that can create costly revisions, add-ons and change orders as the project progresses. In the long term the lower operating and maintenance costs, greater survival rate and better condition of plant material, plus increased water conservation over the life of the system are important factors in the success of the project.
Professional Irrigation Consultants performs impartially in the best interest of the Client since they have no proprietary interest in the products they specify. Because their income is derived solely from professional fees, Professional Irrigation Consultants have no conflicts of interest when designing and specifying an irrigation project.
There are literally thousands of irrigation products currently on the market. Only someone completely familiar with the market is in a position to make intelligent choices for the project at hand. The Client must be protected from purchasing sub-standard materials that will not perform satisfactorily over the long haul as well as expensive materials that may be too sophisticated for the project at hand and thus a waste of money. The Professional Irrigation Consultant can guide the Client through this confusing market place.
When time and money have been committed to the design and installation of an irrigation project, it is prudent to invest sufficient funds to provide field observations by the Design Consultant. This can prevent loss of control over the project during installation. The Consultant knows the intent and purpose of the documents and can best represent the Owner to assure an efficient and trouble free irrigation system.
Professional Members of ASIC are qualified Irrigation Consultants. They are screened for experience and education before being granted Professional Member status. Rosters are available which list members located across the country. You are assured of competence when you use the services of a Professional Member of ASIC.
Copyright © 2003 Northern Designs. All rights reserved.