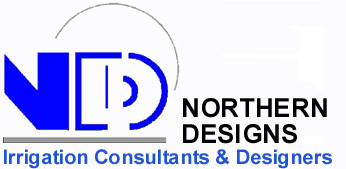 Since 1987, using the latest computer technology, Northern Designs has collaborated with Landscape Architects, Architects and Engineers regarding their irrigation needs.
With this website, prospects may review our projects and clients and see samples of plans we have developed using our Autodesk, Inc. software.
We suggest that Clients view their work in process while conversing with us over the phone. How simple and convenient! Stay right in your office and see the drawings on your computer screen.

While Northern Designs is large enough to provide complete and comprehensive irrigation design service for a broad range of projects, President Michael Astram insists on maintaining a close personal relationship with all his clients...
Michael Astram is also an active member of the Irrigation Association, American Society of Landscape Architects and American Society of Civil Engineers...
Copyright © 2005 Northern Designs. All rights reserved. Autodesk, Inc. and DWF Viewer are registered TM's of Autodesk, Inc.